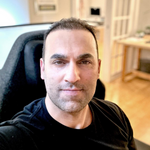 Art Palvanov
Art is a creative director and co-founder of Shop Innovator. He loves working with entrepreneurs on web design projects and digital marketing campaigns. On our blog he shares ideas on technology, creativity and business.
Articles by Art Palvanov
When it comes to building trust and credibility for your eCommerce website, customer testimonials and product reviews play a significant role. Positive feedback from satisfied customers can influence potential buyers...